Meet the BusinessNZ Energy Council Team
Our team is our greatest asset. Every member of our team has the right knowledge, skills and motivation to achieve quality, efficient and professional outcomes for our members.
Hon. David Caygill (CNZM) is the Chair of the BusinessNZ Energy Council. He is a former Cabinet Minister with extensive governance experience. A lawyer by profession, he served in the Lange/Palmer Labour Governments, successively as Minister of Trade and Industry, Health and Finance. From 1993-96 he was Deputy-Leader of the Opposition. On retiring from politics in 1996 he became a partner in the national law firm, Buddle Findlay.
David has served on a number of governing bodies, including as chair of the ACC and the Electricity Commission and as Deputy Chair of the Commerce Commission. In 2000 he chaired the Ministerial Inquiry into the electricity industry and subsequently the industry's Electricity Governance Establishment Board. More recently he chaired a review of the Emissions Trading Scheme. He has also been a director of Infratil Ltd and Deputy Chair of Environment Canterbury.
Tina Schirr
Executive Director
Tina is the Executive Director of the BusinessNZ Energy Council (the New Zealand member committee of the World Energy Council). She is responsible for the development of policy on matters relating to energy, transport and innovation. Her work includes the management of BEC's cross-sector energy scenarios and the World Energy Council's tools such as the Energy Trilemma Index, Energy Issue Maps and other energy innovation projects. Previous projects include the programme development of the Asia-Pacific Energy Leaders' Summit in 2016 and 2018.
Tina is a member of Transpower's Consumer Advisory Panel, part of the Start-Up Energy Transition Jury and the advisor to New Zealand's Young Energy Professional Network. Due to her passion for entrepreneurism, she is always looking out for the next game-changer in the energy sector.
Prior to her role as Executive Director, she worked as the Senior Policy Advisor for Energy and Innovation at the BusinessNZ Energy Council. She also worked for enviaM in Germany, a subsidiary of RWE AG, where she was responsible for trading energy commodities. From 2012-2013, she worked for the STI Solar Technology International GmbH, Germany. While there, she was responsible for rolling out new solar products across Europe.
Tina holds a Master of Science (M.Sc.) Value Chain Management from the University of Technology, Chemnitz in Germany and a Bachelor of Arts (B.A.) Management of Energy Utilities from the University of Applied Sciences, Zwickau in Germany, including a semester at the University of Borås in Sweden studying International Marketing and Strategic Marketing. Her fields of specialisation include the energy industry, energy technology, energy policy and marketing.
Levi Gibbs
Energy Policy Advisor
Levi is the Energy Policy Advisor for Business NZ Energy Council and works closely with Tina on policy matters relating to energy, transport, and climate change.
Before joining Business NZ, Levi worked as a Researcher at the New Zealand Taxpayers' Union.
Levi holds a Bachelor of Arts (double major in Politics and Philosophy) and a Bachelor of Commerce (major in Public Policy).
Debbie Bougen
Executive Assistant, BusinessNZ & BusinessNZ Energy Council
Deb  joined BusinessNZ in July 2016 after 15 years working within the Education Sector.
Deb's role as Executive Assistant to Tina Schirr, Executive Director of the BusinessNZ Energy Council and Catherine Beard, Director Advocacy, includes executive administrative support, diary management, and brand event coordination.
Deb also supports the ExportNZ brand and board, and is a member of the Health & Safety Committee.
Cal Roberts
Communications Advisor, BusinessNZ
Cal is BusinessNZ's Communications Advisor, working across the Division Brands to highlight advocacy and ensure we're adding value to the conversation.
Like many people in Comms, Cal started out as a reporter – working for a small but mighty daily regional paper. He has since worked across Government agencies tailoring social media content and establishing thriving online communications channels.
Cal has a Postgraduate Diploma in Journalism Studies and a Bachelor's degree in Political Science and International Relations.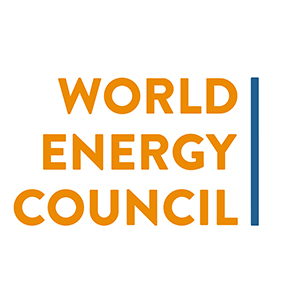 WEC Working Group Members
COVID-19 initiatives
Nigel Broomhall, Active Expert, ChargeSmart Limited
Energy Trilemma Index
Andrew Crossland, Active Expert, Infratec
Tina Schirr, Active Expert, BusinessNZ Energy Council
Toby Stevenson, Active Expert, Sapere
Issues Monitor
Tina Schirr, Active Expert, BusinessNZ Energy Council
Toby Stevenson, Active Expert, Sapere
Leveraging Innovation insights
Angela Ogier, Active Expert, First Gas Ltd
Chris McKeown, Active Expert, McKeown
Marcos Pelenur, Active Expert, Energy Efficiency and Conservation Authority
Steve Heinen, Active Expert, Vector Ltd
Cross-cutting energy issues
Andrew Crossland, Active Expert, Infratec
Steve Heinen, Active Expert, Vector Ltd