Young Energy Professionals Network
The BusinessNZ Energy Council (BEC) has established a Young Energy Professionals Network (YEPN).
This is a new and exciting opportunity for BEC members, their young professionals and others in the energy industry to build networks and broaden and deepen their understanding of the energy sector.
The YEPN performs many functions including leadership development opportunities. The YEPN up-skills members through knowledge sharing and collaboration within the energy community.
Some of the things we do:
Mentoring and coaching
Networking events
Seminars (external and internal presentations)
Workshops
Roundtables
Industrial submissions
Site visits
Presentation opportunities
News updates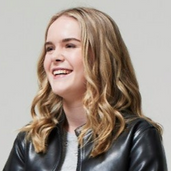 Esther is currently a Process Improvement Coordinator at Mercury. Her day to day role is improving internal processes to increase employee and customer satisfaction and experience. Esther has worked in the energy sector for over three years now. She became involved in YEPN shortly after she joined the sector, and has been on the Board for nearly a year.
Wanting to make a difference, she is now in the Co-Chair position alongside Elliott. She is passionate about educating people on the sector and increasing the diversity of the future workforce. Her ambition is to increase the number of school and university leavers in the energy sector. This is in an effort to avoid an aging workforce, to ensure the long-term health of energy in Aotearoa. Esther looks forward to the next three years of growth within YEPN and the opportunities they can provide young professionals.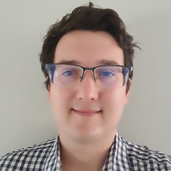 Elliott is Derivatives Manager at Genesis. He is passionate about the energy sector and has been working in it since graduating from his engineering degree. He spent a few years designing aspects of power stations, including geothermal and hydro. After adding a degree in finance he starting working in the New Zealand wholesale energy markets, trading both gas and electricity. He is driven by the desire to meaningfully contribute to the decarbonisation of New Zealand's energy sector over his career.
Elliott is passionate about helping young people to realise how broad and interesting the opportunities in the energy sector are. He applied for the role of Co-chair of YEPN to tell the story about our sector more; to help develop the next generation of leaders and to build connections between them.