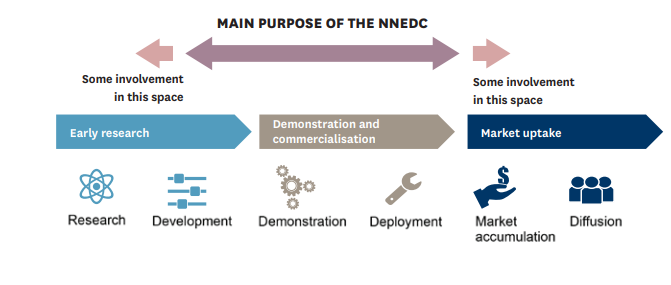 The country's new energy research centre should focus on barriers to commercial development of technology, BusinessNZ Energy Council executive director John Carnegie says.
Policy and regulation could restrict the viability of some emerging technologies and the centre should work to identify those impediments.
"What are the demonstration and deployment barriers? That's absolutely where it needs to be focussing," he told Energy News this morning.
Technologies such as solar power and battery storage are available in New Zealand but not widespread. Carnegie says the centre must investigate what is needed to "unlock new energy technology".
The centre should also investigate New Zealand's "comparative advantage" in pursuing low-emission energy technologies and avoid repeating work done overseas.
"What is it that we can do that others can't?"
He says it is important to identify which characteristics encourage innovative companies – such as California-based electric air taxi owner Zephyr Airworks – to operate in New Zealand.
Energy centre
Yesterday, Prime Minister Jacinda Ardern committed $27 million to establish the National New Energy Development Centre in New Plymouth, alongside a four-year $20 million research fund.
The initiatives will explore the role for hydrogen, offshore wind, solar batteries, new forms of energy storage and other technologies to help the country meet its 2050 net zero emissions target.
Funding for research into the centre's feasibility, not yet released, came from a $20 million pool aimed at modernising Taranaki's economy. That money came six days before the Government's surprise announcement limiting future oil and gas exploration licensing to onshore Taranaki.
GNS Science, First Gas, the MacDiarmid Institute for Advanced Materials and Nanotechnology, Woley, and Fitzroy Engineering are among organisations keen to work with the centre.
Establishing pathways to commercialisation of new energy initiatives is among the centre's key functions, and it will act as a "trusted advisor" to regulators and industry to help remove barriers to innovation.
Energy sector participants Energy News spoke to generally welcomed news of the research centre.
Well-timed
Carnegie says the initiative is "well-timed" and great news for Taranaki. He is optimistic the centre can help develop low-emission energy technologies. But it will need to prove its worth with observers likely to have a close eye on early initiatives.
"The first few deals, people will be watching."
His optimism stems from the fact that the centre is not the only "piece of the puzzle". Rather it is likely to co-ordinate other sources of research and development through crown institutes, government departments and universities.
Despite that overall positivity, Carnegie did highlight a disconnect between funding for low-emissions technology and the centre's research priorities.
The Government's $100 million green investment fund – established late last year – excludes support for carbon capture and storage. But the new centre includes research into that technology – which Carnegie says is an "integral part" of any transition – as a possible area of focus.
Petroleum Exploration and Production Association chief executive Cameron Madgwick says the centre should explore the viability of CCS to further minimise the environmental impact of gas in New Zealand.
He says the technology, which has fallen in cost, was feasible overseas and there was no reason why it couldn't work in New Zealand.
"We think that would be a pretty good thing for an energy centre to have a look at."
Gas, a low-emission fossil fuel which helps firm up variable power supply from renewable generation and serves as a primary energy source, should be among the energy forms investigated by the centre.
Genesis
Genesis Energy says finding alternatives to the coal and gas which presently supply crucial dry-year cover to the country's hydro dominated power grid should be a focus for the centre's work.
"Given New Zealand's unique dry year risk it would be fantastic to see prioritisation of research into flexible and controllable deep energy storage solutions," executive generation and wholesale general manager Tracey Hickman says.
Finding affordable alternatives to coal and gas generation could also encourage the higher-emitting sectors of transport and industry to reduce their carbon footprints, she notes.
Genesis – aiming to quit coal use by 2030 – would like to share its insights from operating key thermal back-up plant with the centre.
Transpower chief executive Alison Andrew says the national grid operator wants to work closely with the centre as it explores technologies to support New Zealand's clean energy future.
She says generation, storage, and energy use and management technologies must be advanced to meet an expected surge in power demand out to 2050, as transport and industrial processes are increasingly electrified to help meet New Zealand's climate change goals.