The World Energy Issues Monitor will be a hot topic in New Zealand's energy discussions this week as the BusinessNZ Energy Council (BEC), the WEC member committee, launches the report nationally.
John Carnegie, Secretary of the committee, talks about what's keeping New Zealand energy leaders awake at night.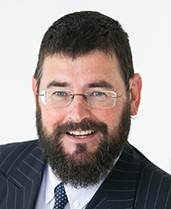 John Carnegie
What has been the key achievements of BEC a year after it brought together the memberships of BusinessNZ and the former Energy Federation of New Zealand?
The BusinessNZ Energy Council's first year has been one of consolidation and growing thought‑leadership. As a new entity, with membership broader than its predecessor, the BEC has sought to ensure that its membership foundations are strong and to build its reputation as a body that is internationally well connected via WEC – able to involve its members with WEC, and influence WEC's programme. The development of a New Zealand energy issues map is an example, as is the recent visit by Joan MacNaughton and Christoph Frei's current visit.
Secretary General Christoph Frei is coming to New Zealand to speak about the World Energy Issues Monitor, and energy poverty. How are these issues relevant to New Zealand?
As a small trade-dependent nation, we are reliant on a healthy global economy. It is often said that if Asia sneezes, New Zealand catches a cold. So issues that keep global executives awake might not be directly relevant (New Zealand generates over 70% of our electricity from renewable sources), but they inevitably influence our energy system (for example, the commercial viability of electric vehicles). Rising energy prices have seen energy poverty become a political issue. It is wider than just energy – healthcare, housing quality, and income also impact energy poverty.
Talk us through New Zealand's top energy issues?
New Zealand's energy issues cut to the very heart of the ' resources – which provide us with a hedge against rising international energy prices to which we are vulnerable, in a way that is environmentally responsible is also a current issue of debate.
How do New Zealand's top energy issues align with or are different from the top global issues?
We have much in common – for example, energy prices, energy efficiency and the climate framework feature prominently in both even though the underlying reasons might be different (such as our high dependence on international energy prices, especially transport fuels).
As for differences, the economic health of China and India – two of our major trade partners – is increasingly important to us, and we have rebounded from the economic recession with over 3% growth in 2014 predicted so the impact of the global recession is less important.
One difference highlighted in Joan MacNaughton's recent discussions with our industry leaders is that capital availability is not the problem here for new energy projects that it is elsewhere.
New Zealand is one of the few countries that have an emissions trading scheme. How has this impacted on the energy sector and prices?
The scheme covers power and fuel with no free carbon credits so is unique. But renewable sources of electricity generation are already economic without a carbon price (a carbon price will not see planned new thermals being displaced by new renewables) and the long run cost of new renewables sets the price at the margin. A carbon price in New Zealand simply lengthens the window of investment in renewable electricity technologies.
John Carnegie is Secretary of BusinessNZ Energy Council (BEC), the WEC's New Zealand member committee.
WEC Secretary General Christoph Frei will be giving the international keynote at Downstream, the New Zealand energy sector's annual strategic forum, where he will discuss New Zealand's energy issues map. This is part of the World Energy Council's recently released World Energy Issues Monitor, which provides a snapshot of what keeps energy leaders awake at night. BEC is a supporting organisation for the conference.