Craig Greaves – Mon, 10 Feb 2020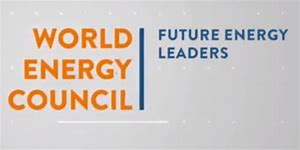 The World Energy Council is calling on young New Zealand professionals to nominate themselves for the WEC's Future Energy Leaders 100 programme.
Limited to 100 members, the FEL network is "designed to help shape, inspire and grow energy leaders of tomorrow," says the WEC.
It draws members from Government, industry, academia, civil society, technology firms and start-ups.
The WEC is seeking replacements for 39 FELs around the world who will graduate from the programme after stints of up to three years. PowerCo senior data scientist Daniel Gnoth is one of those graduates.
Gnoth sits on the board of New Zealand's Young Energy Professionals Network. He says the FEL-100 gives exposure to global thought leadership and worldwide networking opportunities.
"The breadth, scope, capability and intensity of the FEL community were especially valuable for my professional development," he says.
"What I learned from the FEL-100 can directly benefit Powerco's own business planning and strategy, in addition to helping grow the YEPN."
The deadline for nominations is 28 February. New Zealand nominations for the programme are made through the Business NZ Energy Council, which supports YEPN.
Aim
The WEC says the FEL-100 programme's objective is to "inspire participants to become the next generation of energy leaders capable of solving the world's most pressing challenges regarding energy and sustainability."
Membership provides opportunities to attend an array of global and regional events.
Last year, Gnoth attended the annual World Energy Congress in Abu Dhabi, where he gave an address on energy storage.
"The congress also allowed the FEL network to come together and engage energy leaders from around the world," he says.
Each FEL is taken onboard initially for one year. Every year, each participant's level of engagement is evaluated for continued membership.
Candidates
Competition for the FEL programme is fierce. In 2019, only 15 per cent of candidates were accepted.
But the WEC encourages nominations from a wide range of people and prioritises gender diversity.
Current FEL member Buddhika Rajapakse, a network strategy manager at Air New Zealand, says "the programme strives to be inclusive across the energy value chain to create a mixed melting pot of members."
Applicants are expected to be passionate about the field.
"The WEC is looking for people who are enthusiastic about the future of energy," Gnoth says.
For more information on the FEL-100 see this link.