Steve Rotherham – Fri, 8 May 2020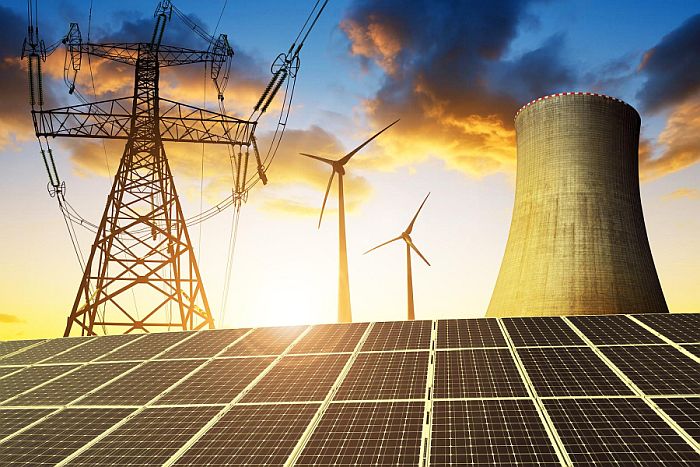 The World Energy Council has released survey results on how the coronavirus pandemic is affecting the world's energy systems, and has outlined four scenarios for economic recovery.
WEC ran two surveys – on Business Impact and Preparedness and Future Outlook – receiving more than 220 responses from energy professionals in 53 countries.
The vast majority of respondents expect the pandemic will have substantial impacts on the economy (87%), society (95%) and energy systems (84%) for at least 12 months.
BusinessNZ Energy Council executive director Tina Schirr says the results can help energy leaders better prepare for structural shifts in energy, society, economy, finance and trade systems.
She says the results show 96 per cent of energy businesses have been affected by Covid-19.
Forty-eight per cent reported reduced productivity; 28 per cent reported cashflow issues; and 27 per cent reported supply chain disruptions.
Yet energy businesses continued to deliver uninterrupted supply for billions of people around the world.
Change and recovery
There is no consensus, but most respondents expect the pandemic will trigger substantial changes.
It is expected to stimulate community-scale actions, redirect attention to the need for dynamic resilience capabilities, and prompt a rethinking of economics and increase attention on social agendas.
85% of respondents do not expect a quick recovery for the economy. Global recession and economic contraction are anticipated through 2021.
75% see increased focus on long-term storage solutions as part of building resilience of energy systems.
68% expect advancing digital transformation to support new ways of working and operations.
Paradox
Countries are expected to become more inward-looking after the pandemic.
60% of respondents expect re-localisation or restructuring of global supply chains to reduce dependence on international suppliers.
85% expect that the crisis will lead to increased nationalism.
80% expect less trust between nations.
75% expect increased international cooperation in dealing with global crises and pandemic.
At first glance, these last two points seems contradictory. But while the pandemic has revealed some governments cannot be trusted, their countries are so large and powerful that we must still be prepared to work with them.
Scenarios: business as usual or new normal?
Survey respondents' views on decarbonisation are divided.
Some anticipate a delay of at least a year, while others expect a derailment of efforts as governments try to restart growth by rolling back action on climate goals.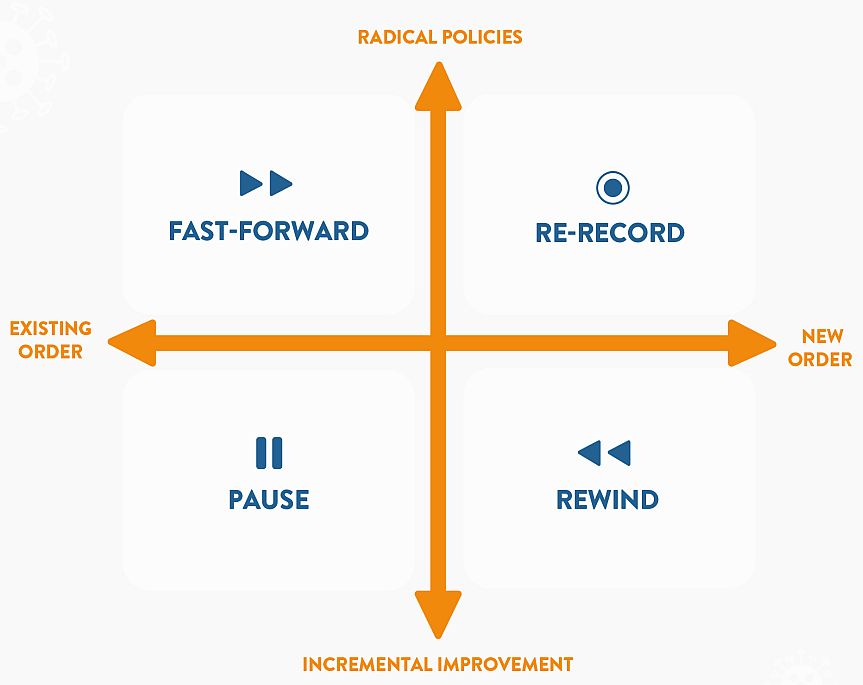 The WEC says it has developed four plausible medium-term scenarios for the Covid-19 recovery – Pause, Rewind, Fast Forward, and Stop and Re-record.
Pause: the global recovery is mainly well-managed, tensions are reduced and economies ultimately return to growth. There is little change to the existing order, and there is slow, incremental improvement.
Rewind: global value chains contract, trade decouples and governments emphasise national security. There is a shift from the existing order toward the new, but improvements remain slow and incremental.
Fast-forward: there is large-scale global renewal and investment in resilience buffers. While there are radical policy shifts, the focus is on working toward a return to the existing order.
Re-record: this involves a focus on regenerative development. Radical policy shifts drive a move away from the existing order.